New Offer for Home Kitchen Cabinets in Pakistan - Lahore
Sunday, 21 April 2019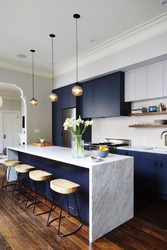 Contacts
Muhammad Nafees
03324143992
Item description
Stylish modern kitchen cabinets manufacturer are available in all Pakistan and offered different designs. Our aim is to provide best quality kitchen and services. We have highly qualified and trained staff from South Korea i.e. specialized for the kitchen works. Many different kitchen photographs are available on our official website i.e. manufactured by artwoodveneer.com.

Kitchen prices are quoted by Material Per Square Foot:

Laminated Rs.1100
High Gloss Rs.1700
Itlalian Melamine Rs.1800
Veneer Rs.2200
Contact Person: Muhammad Nafees
Mobile No: 0332-4143992 (Whatsapp Available), 0322-4706522
Website: artwoodveneer dot com
Factory Address: Shalimar Canal Bank Road, Near Dot Chowk Nadeem Street, Lahore.