Sponsors Required for Football Tournament in C1 LIONS FOOTBALL CLUB - Lahore
Tuesday, 29 September 2015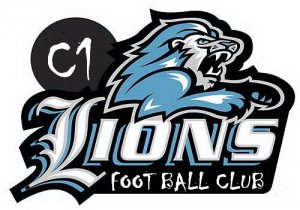 Contacts
Shoaib Khan
03134287775
Item description
We require some enthusiastic sponsors for our football tournament being held in C1 Lions Football Club Ground in 25 November, 2015. Any kind of sponsorship is most welcome.

In case of need, a detail of expanses and sponsorship packages are available on demand or discussable on just a phone call.
We are proud to state that our football club was established back in 2008 and ever since we have been providing free coaching to our talented individuals. The past 7-8 years have been a great learning experience for our club members who have shown a lot of interest and shown great amount of potential. It is however worth mentioning that we at C1 lions football club offer free training services for all the individuals who approach us. Currently our club has around 70-85 members aging within the range of 10-40 years.

It is however in the past 2 years that we have been able to organize football tournaments which were highly recognized by all the football lovers in Lahore. Our previous 3 tournaments have been a huge success as we had around 45 teams from all over Lahore including very recognized teams such as Fame football club, All African Stars, university of central Punjab, GCU, LUMS, etc. The attendance in these tournaments was easily 1000-1500 people and this year we are making it much bigger and better.

We invite you to join in with our efforts to give the youth a chance to test their confidence, potential and creativity in a challenging yet entertaining event where the students will compete physically as well as mentally. This mega event offers the sponsors to contribute significantly to the youth of Pakistan to perform well in a sport they cherish. The students are being given a chance to perform at their best, and compete with others in a competition which involves a sport of their desire. Therefore, we direct this letter to your company to offer you with an opportunity that allows you to associate yourselves with this event which is designed to promote sports in Pakistan and to spread the awareness that sports should be given the same importance as is given to studies and other co-curricular activities. Your sponsorship of the event will enable us to provide you with an opportunity to advertise and promote your product,
enhance your brand image and embrace corporate social responsibility.

Following services will be provided to your company during our event:

•Online promotion of your company through our face book page.
•Logo on the banners and fluxes.
•One banner to be displayed at the venue (to be provided)
•One standee to be displayed at the venue (to be provided)

We anticipate that "C1 Lions Champions Football Tournament" will provide your brand name a good targeted market penetration and will not only be commercially successful but will also set an example for future events.