Compressor scrap and motherboard scrap for sale - Lahore
Saturday, 14 April 2012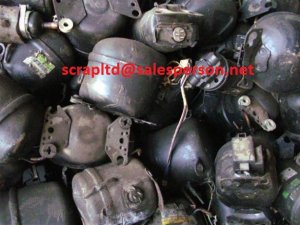 Contacts

Majid
447045784679
Item description
We export all kind of scrap, compressor scrap, HMS1 & HMS2 (isri
200—206), Battery Scrap, Copper Scrap, Used Rail, Brass scrap & steel scrap
isri 210-211
Used Air conditioner and fridge compressor scrap, electric transformer
scrap, electric motor scrap, pvc copper cable, aluminum foil, aluminum
wheels, shredded motor scrap, aluminum used beverage cane and aluminum
bottle cap scrap for Arab, Asia, Europe markets.
Origin: UK.
Kindly send your order details to our email address below.
Email: scrapltd@salesperson.net
Hope to hear from you soon.